Koastal Design Group Blog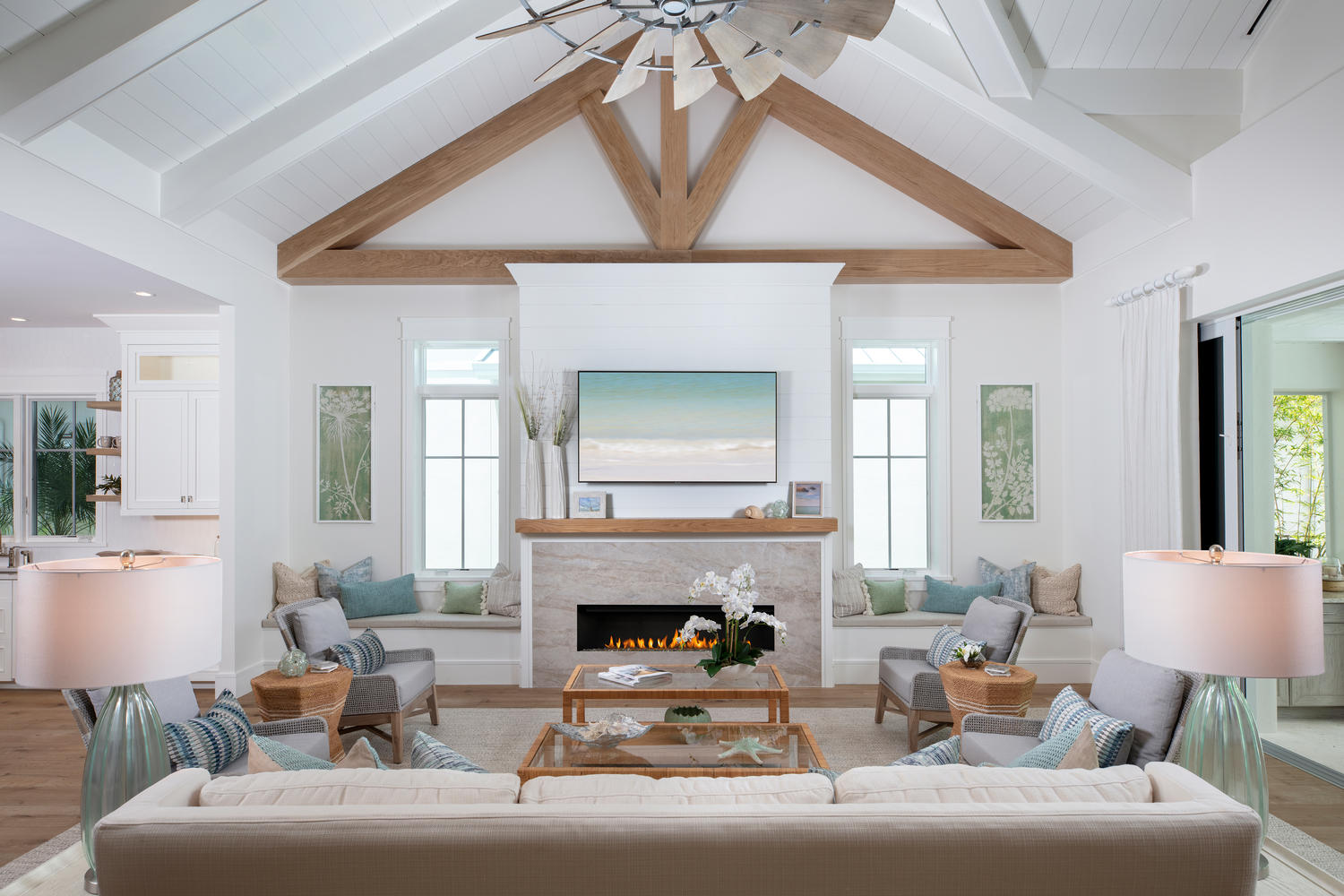 Koastal Design Group – Kira Krümm & Co. was honored with the 2021 Sand Dollar Award for Interior Design of the Year from the Collier Building Industry Association. The award-winning project in the downtown Naples waterfront community Mangrove Bay won for the $3-4 million Single Family Home award division.
The private residence was designed as a spec home. The aesthetic vison was to create an interior that respected the Mangrove Bay cottage style community and was comfortable, coastal and current. A key objective of the project was to create a space that would appeal to the majority of buyers seeking new homes in Southwest Florida while developing an interior that is unique, innovative, and timeless.
The open floor plan included high-pitched ceilings with details such as beams, shiplap and stained trusses designed to create character and a strong focal point. The comfortable furnishings and décor introduced color and texture to the neutral backgrounds for a calming, but playful balance.
From feature walls and built in storage to an inviting upstairs cabana and a master bath with a walk- in shower big enough to house a freestanding tub, every detail came together to create a luxurious yet livable coastal environment.
"We are extremely grateful to everyone who worked with us on this unique and innovative project," said Principal Interior Designer Kira Krümm. "We are humbled to have been selected by a panel of our peers from the Collier Building Industry Association for this honor."