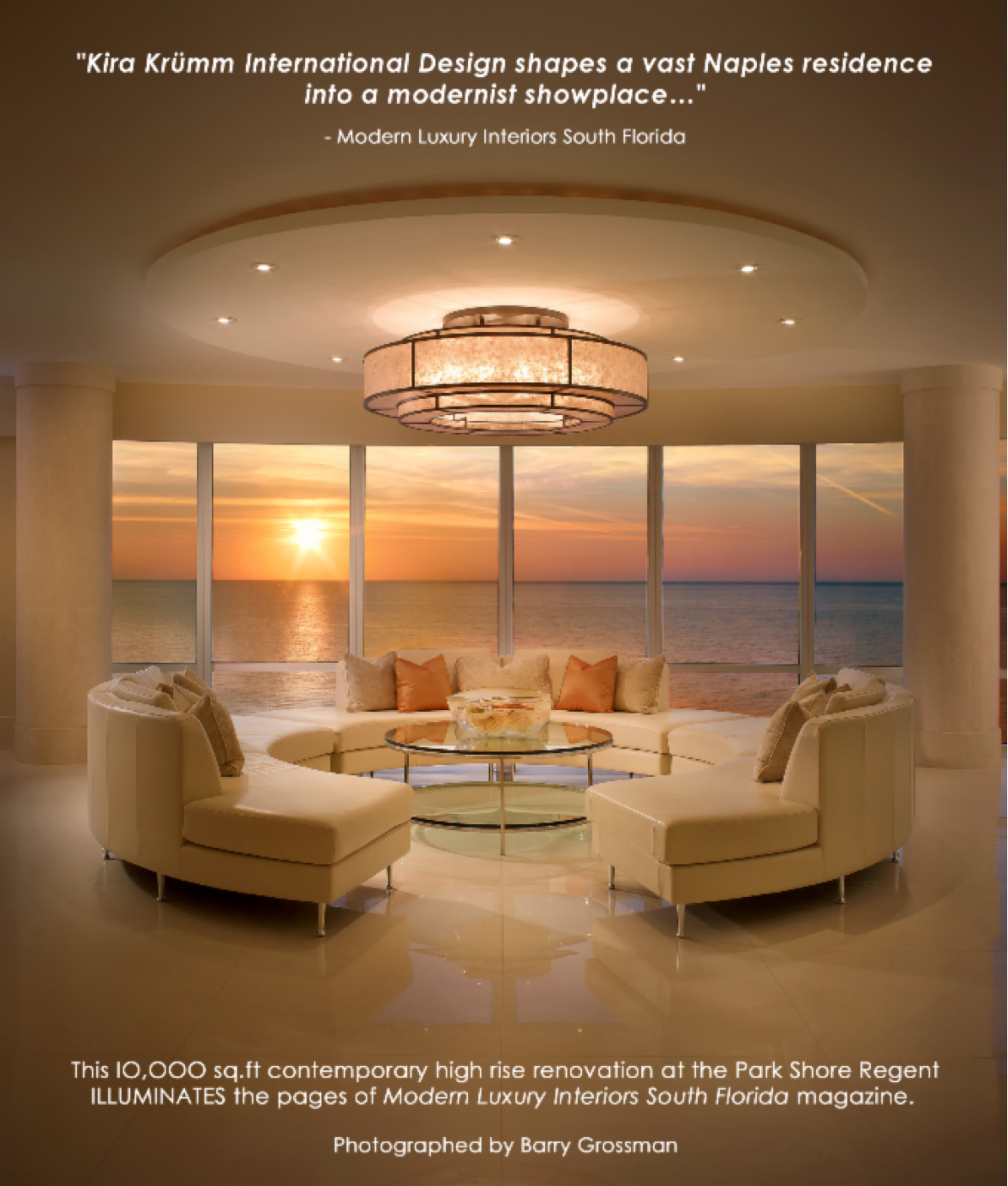 2014
Jan 05

Design Feature

Kira Krümm International Design unveiled a new residential design project, completed at the Regent luxury high-rise in Naples, with an eight-page cover story feature article in the Winter 2014 edition of Modern Luxury Interiors South Florida.

Celebrating twenty years of excellence in design this year, Kira Krümm has established a strong presence in the international art & design industry, garnering national notoriety from contributions in various design projects, publications and events. Representing Florida's west coast in this new Miami-based publication, Kira Krümm International Design's sprawling 10,000 square ft. waterfront condominium renovation, at Naples' Park Shore Regent high-rise, showcases meticulous ingenuity honed by the firm's namesake Principal designer and owner.

Modern Luxury, the Nation's largest luxury lifestyle publisher, launched its Interiors South Florida edition this September, adding our region to its list of leading design hubs in the country. Krümm, whose distinct design aesthetic has secured her position among Florida's most influential interior designers, was asked to join the magazine's 2013 – 2014 Advisory Panel alongside a committee of South Florida's leaders in the industry.