Koastal Design Group Blog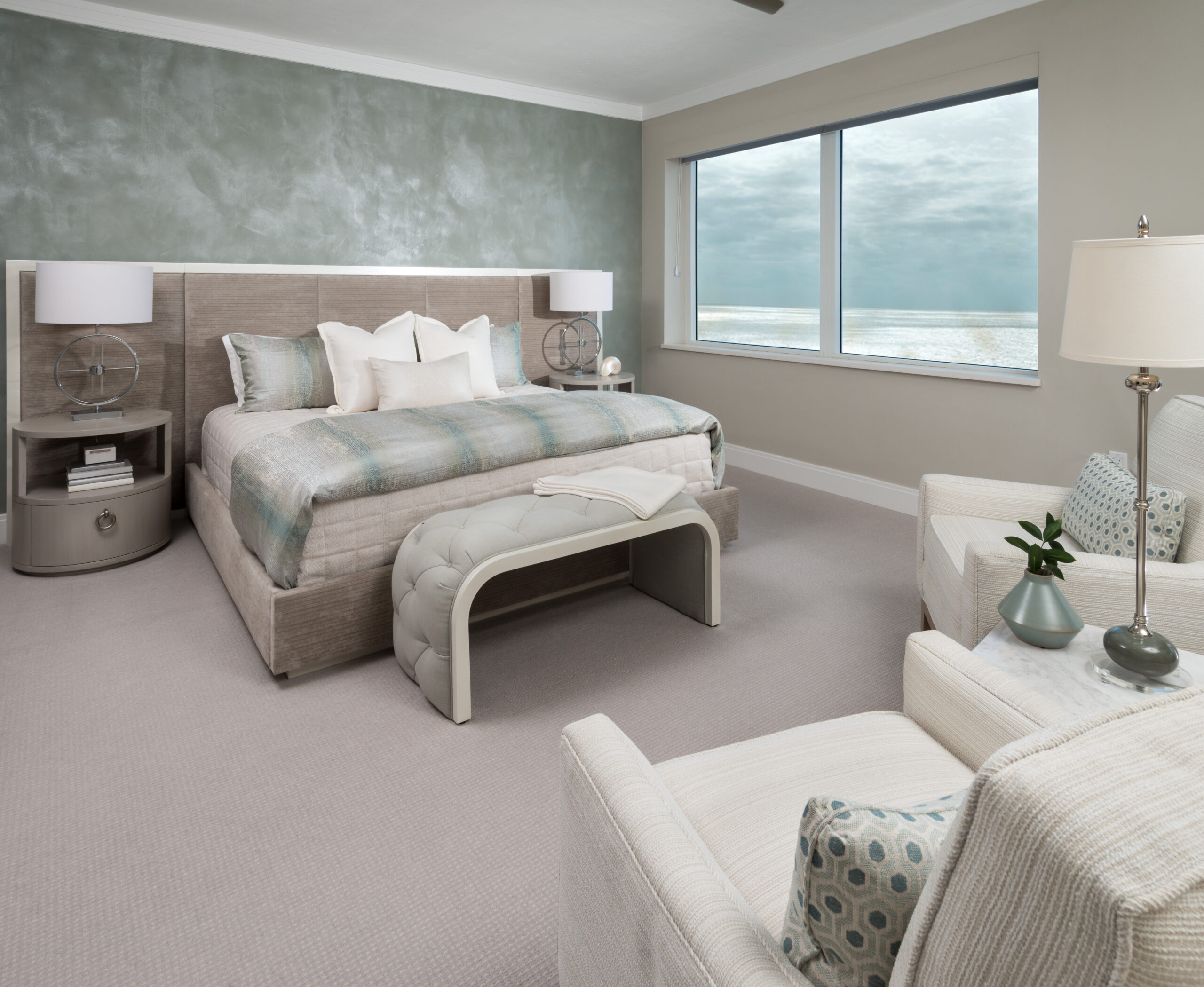 We first met Amy in 2015 when she approached Koastal Design Group to renovate and design her newly acquired Naples condo in the Carlysle at Bay Colony. It was dated and required a total "gut job", but with it's gorgeous, ocean-front views, we saw its sophisticated, koastal design aesthetic potential.
Amy wanted the 3,200 sq.ft. condominium, planned to be her seasonal residence, to be a luxurious getaway with a five-star feel and the comfort and livability of home. We achieved a spacious, functional, modern interior that was well worth the investment. All new furnishings and décor were selected in a mix of modern materials such as stainless steel, glass, metallic and weathered painted finishes, and "family-friendly" fabrics.
"As soon as I met Kira, I knew she was the right person for the job," said Amy. "It was the most painless experience. Kira's incredible eye and sense of style is matched by her attention to every detail in every part of the entire design process. The results were nothing short of spectacular."
So much so, in 2016, the Freyre residence won three CBIA Sand Dollar Awards for Interior Design of the Year, Best Master Suite and the Design Excellence Award for Best Interior Design Renovation.
Now seven years later, Amy was ready for a Spring refresh. One way to breathe new life into a room is to change the soft goods. We refreshed the bedrooms with new bedding from our signature product line, Koastal Kollection, that is not only beautiful, but easy to maintain. The new bedroom accents complimented the tranquil, neutral backgrounds, clean lines, and sleek accents that Amy still loves to this day that echoes the serene setting of the condo's beautiful Gulf Coast surroundings. The refresh included new quilted coverlets, decorative pillows and fluffy duvets, as well as a newly decorated mediation space on the lanai.
"I wanted to add new dimension, texture and color to each of the three bedrooms," added Amy. "The new bedding is less structured, softer and cloud-like. The master is more elegant, glamorous and sophisticated with the addition of a little shimmer. The guest room feels warmer, lighter and more spacious. I just adore it."
The Koastal team created a new bonus space on the lanai that included new artwork, a Buddha statue, pillows plants and unique teak accessories.
"For a minimal investment, Koastal made a huge impact to a very minimalist, sparse space by adding personality to my morning meditation area. It has a warm, spa-like feel. Every morning I wake up and love spending time there."
Whether you are looking for a total renovation or a simple refresh to your home or business, the talented Koastal Design Group team can breathe new life into your space.
To view more from this beautiful design, visit our design gallery.